John J. Heim and Rosina Heim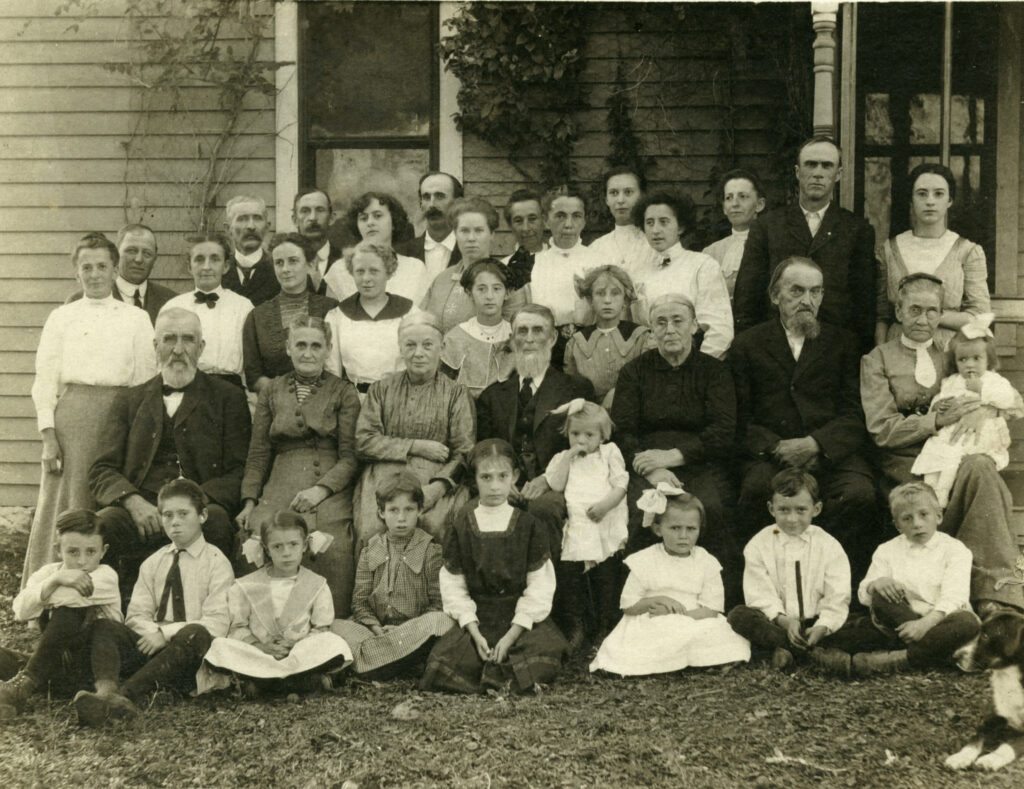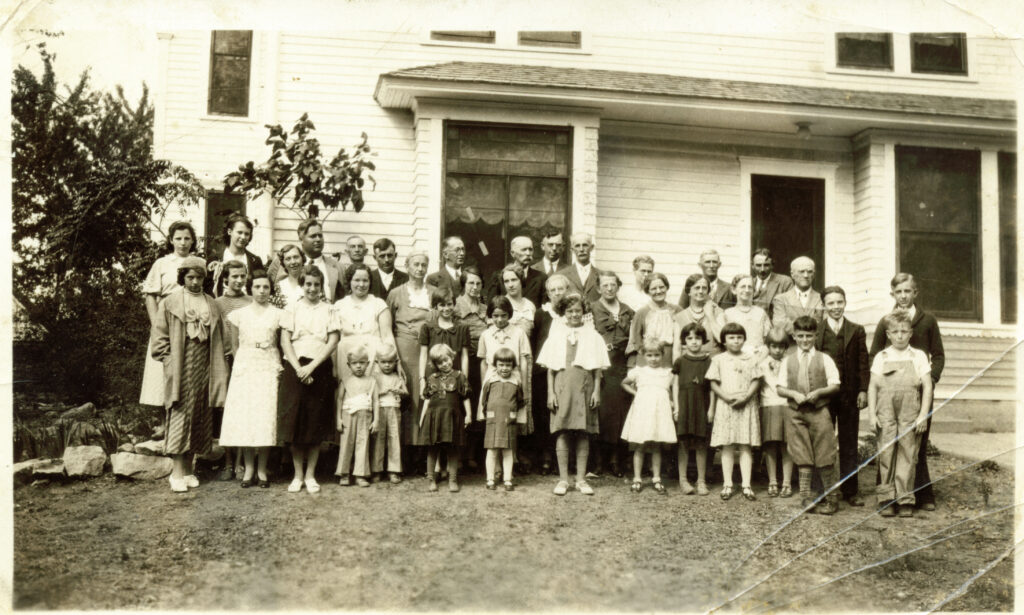 John J. and Rosina Heim Family.  Back row:  Lorraine Ulmer, Arlene Coons, Arlo coons, Jacob S. Heim, Melvin Heim, William Heim?, Samuel F. Heim, Reuben Ulmer, Israel Heim, Gertrude Heim, Unknown, John Stratton.  Third Row:  Marian Ulmer?, Unknown.  Next Row:  Sylvia Ulmer (with hat and coat), Evelyn Ulmer, __________ Stratton?, Fannie Heim (Keith and Kenneth in front), Rebecca Heim, Unknown, True Ulmer, Elizabeth Heim, Anna Stoltz, Ethel Barlow Heim, Lucy Draper, Mary Stratton, Clarence Stratton, Ernest Ulmer, Unknown.  Next Row:  Unknown (in dark dress), Nadine Ulmer, Unknown (with white scarf), Rest of front row:  Unknown (child in white dress), Unknown, Donna Larimore, Unknown, Unknown, Lowell Heim.
 John J. Heim Family.  Front row:  John J. Heim holding Lucy Heim Marshall, Rosina Heim, Rosina Heim Erdman, Ethyl (?), Unknown, Unknown.  Second Row:  Gertrude Draper Heim, Ted Heim, Mary Heim Bilsng, Iva Stoltz, Unknown, Alma James, Lucy Draper.  Back Row:  Melvin J. Heim, Unknown, Unknown, Woman showing only upper face may be Elizabeth Heim, Unknown, Samuel F. Heim, Jacob or William Heim, Tillie Heim Richards, Edwin Richards (holding Harlan?), Israel Luther Heim, Charlie Stoltz.  Woman behind the row left center might be Verna Coons.  Taken about 1920 at Israel Heim home.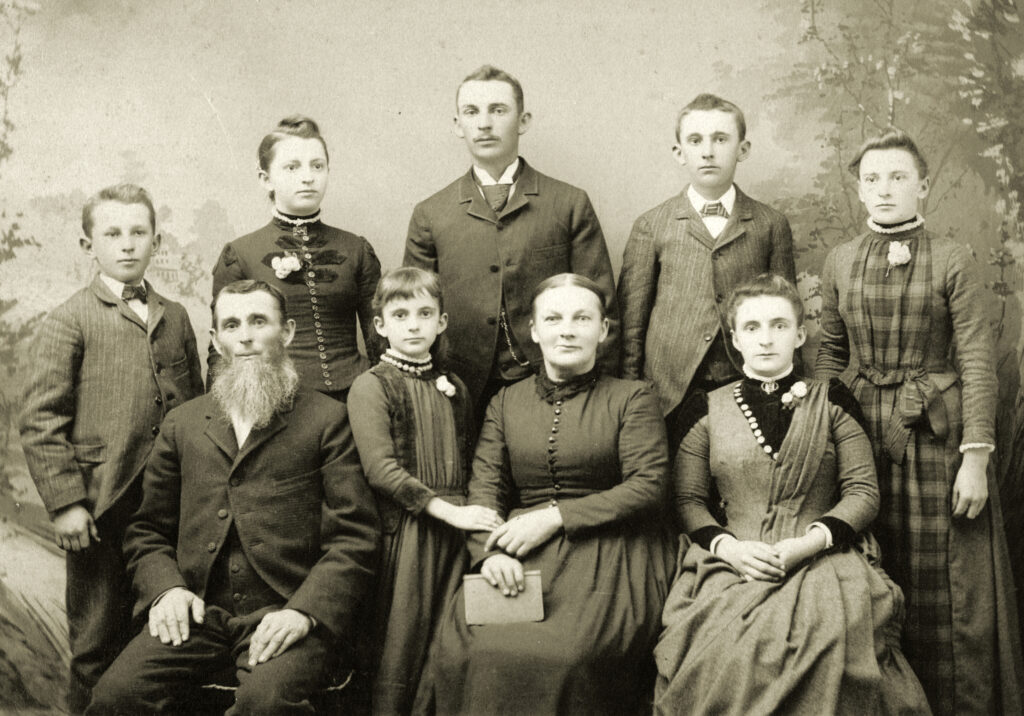 John J. Heim Family, circa 1880's.  Back:  William Christian, Mary Louisa, Jacob Samuel, Israel L., and Anna Margaret.  Front:  John J., Lucy Rosina, Rosina, and Elizabeth.  (Editor's comment…One can only imagine what the book in Rosina's hand was.)